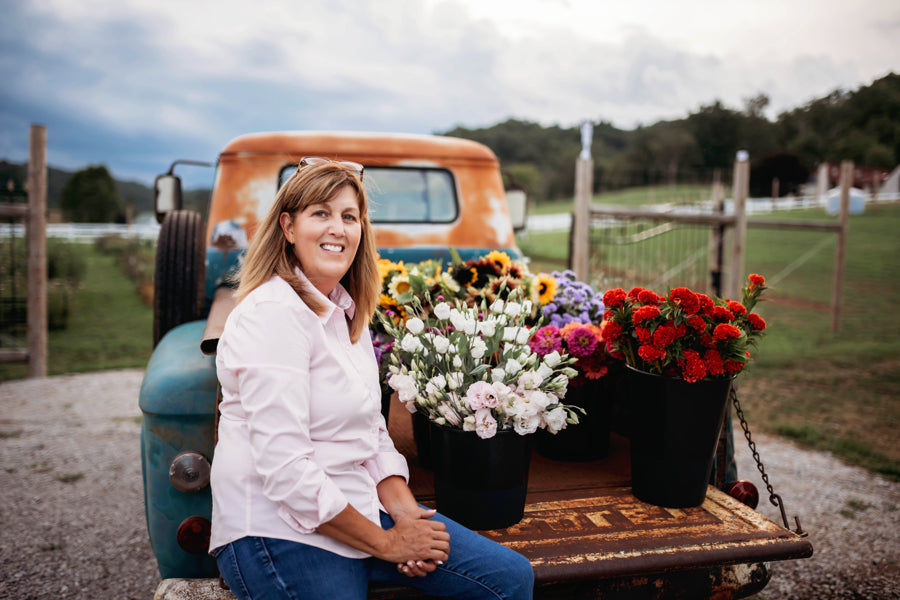 Garden Share
Regular price $100.00 Sale
Garden Share of Fresh Cut Flowers
Garden Shares are used to purchase flowers at our market at the farm.  Share holders get early access to the flowers on Saturday mornings at 9:00 before the market opens to the public from 10:00 until 2:00.   Flowers are harvested and ready to make a bouquet or select from freshly made bouquets.  Flowers are sold by the stem and by the bunch.  
Gifting a membership to this market gives the receiver the "OK" to pick-up flowers when they want or need flowers.  A fringe benefit of membership - coming to our private farm and seeing all the flowers and gardens.
A share is $100 and includes sales tax.
Each share is valued for $120 of flowers.
There is no limit on the number of Shares you can purchase.
The value of one Share is the maximum that can be redeemed in one week.
Spend like a gift card.
You have 2 seasons to spend your share in its entirety.
Share Holders can come every Saturday or on Saturdays of your choice - no requirement.
Pick-up from the farm located in the Frozen Camp area of Jackson County, WV. 
We grow a variety of proven "cut" flowers, some available for several weeks or months and others only available a week or two.
Our flowers have a long vase life and you will find varieties not readily available.
Customer satisfaction is fully guaranteed.
Limited number of Shares available.  Shares are closed when sold out for the season.